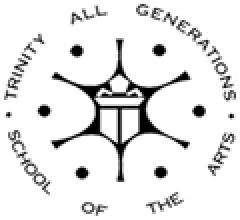 Trinity All Generations Steel (TAGS)
We are a community outreach programme established in 1994 at the Cathedral of the Holy Trinity and offering voluntary service in arts education. Although we are based in Port of Spain, our students have come from the entire east-west corridor from as far west as Carenage and as far east as Matura and, as our name implies, they range in age from as young as 5 years well into adulthood, although most of our constituents are children and youth.
The community outreach nature of the programme allows individuals who ordinarily may not be able to afford music lessons an opportunity to develop skills and explore talents which can be used for recreation, self development, academic interests and legitimate professional pursuits. Membership in TAGS is not restricted in any way. There are no pre-requisites for entry, no membership fees or required subscriptions because of the target population that we serve. While our primary instrument is pan, we are also currently part of the Cathedral dance troupe and we offer instruction in guitar – all at very limited cost to the participants.
In spite of the challenges with space and physical resources, we usually enroll about 100 students annually and present most of these for theory and pan practical exams with a success record of 95% passes (50% of which are at the highest level including perfect scores). We also have increasing numbers of students entering tertiary education and advanced tertiary education. And several students have chosen to pursue Music or the Performing Arts for their careers. They can be spotted in most professional musical circles, including the National Steel Symphony Orchestra, the now defunct Divine Echoes, many of the national service orchestras and several of the internationally celebrated soca bands. Many are involved in arranging, composing, recording and producing as well.
Our list of accomplishments includes performances for distinguished groups like the Port of Spain City Corporation, Customs and Excise Division, the Lions, the People's National Movement Women's League and the Diocesan Mother's Union of the Anglican church. TAGS has made it to the finals of the Junior Panorama whenever we participate and has participated in various festivals and concerts like Gospelrama at the Church of Scotland, Mother's Union Independence brunch and the Meet the Bishop Music Festival. We have achieved repeated wins in the Trinidad and Tobago Music Festival, and in 2010 received 100% for our performance of the William Tell Overture in the Junior Pan Ensemble class of the Biennial Music Festival – the only time that has happened in the history of the Festival. This is quite an accomplishment for this community outreach not-for-profit organisation.
We produced our first CD entitled "Tagged for Christmas" in 2013 and our first DVD of our Gala 20th Anniversary Concert "Da Capo … towards excellence" in 2014. Both showcase the vast talent and dedication of our students and staff since all of the selections are arranged and performed by current or past students. While the CD shows the calm and serene creativity of TAGS, the DVD portrays the wild and wonderful passion that has become a hallmark of TAGS.
This is all done at little to no cost to the students, most of whom come from limited means. TAGS is a totally voluntary organization. All instructors give willingly of their time and energy with no remuneration but the immense gratification of seeing students move from one level to another successfully. TAGS is staffed by a group of well-qualified individuals with a cumulative teaching and management experience that spans decades. All instruction is done on a group basis. More advanced level students are often seen tutoring less advanced students, while teachers are often available for after class assistance and remedial instruction.
For further information on TAGS, please contact Dr. Phaedra N. Pierre, Principal at (868)620-4717 or tags1994@gmail.com.
Visit our Facebook Page: https://www.facebook.com/groups/61567343219/