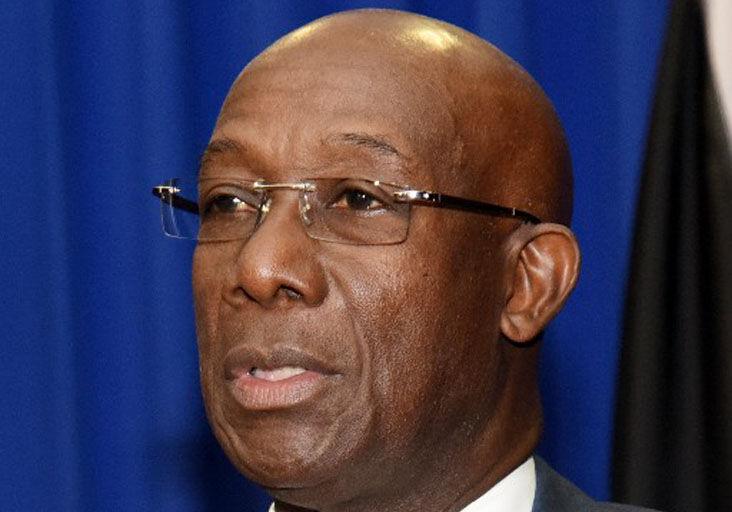 "Lord Jesus shine your healing grace and restore good health to our Prime Minister, Dr. Keith Rowley."
Let's all offer a word/song of prayer at this time guys. Faith over fear all the time??????
— Lay Minister Keisha Sealy
---
"Father we come before your throne of grace on behalf of our Prime Minister Keith Christopher Rowley. Put your healing balm upon him, and restore him to perfect health. In the name of Jesus, Amen??"
— Betty Scanterbury
---
"Jesus! There is no sin and no illness that you cannot eliminate. You are the Divine Physician , and can cure all of our ills. I believe in your words: "Ask and you shall receive, seek and you shall find, knock and it shall be opened to you". Lord Jesus I therefore lift up to You our Prime Minister Dr. the Hon. Christopher Keith Rowely who contracted Covid- 19 for your Divine Healing upon him and restore him to health to serve and praise you and You alone, as the source of his health. Amen."
— Nelcia Edwards
---
For the Sick
Heavenly Father, giver of life and health: Comfort and relieve your sick servants, and give your power of healing to those who minister to their needs, that our Prime Minister, The Honourable Dr. Keith Rowley for whom our prayers are offered may be strengthened in their weakness, have confidence in your loving care, and experience your healing grace; through Jesus Christ our Lord, who lives and reigns with you
— Collects, CPWI Book of Common Prayer, Page 203
THE PM HAS TESTED POSITIVE FOR COVID-19
Prime Minister Dr Keith Rowley has tested positive for COVID-19.
The Prime Minister began experiencing flu-like symptoms yesterday evening and was subsequently tested for COVID-19.
Dr Rowley is in isolation and is under medical supervision.
Rowley was scheduled to receive his Covid-19 vaccine in Tobago today.
Rowley, who is in the sister island for the Easter holiday weekend, was to be vaccinated at the Scarborough Health Centre around 2.30 p.m.
The Prime Minister had previously announced that he would be in Tobago during the Easter holidays and once the vaccines became available during that time, he would be vaccinated.
Source: Trinidad Express Newspaper