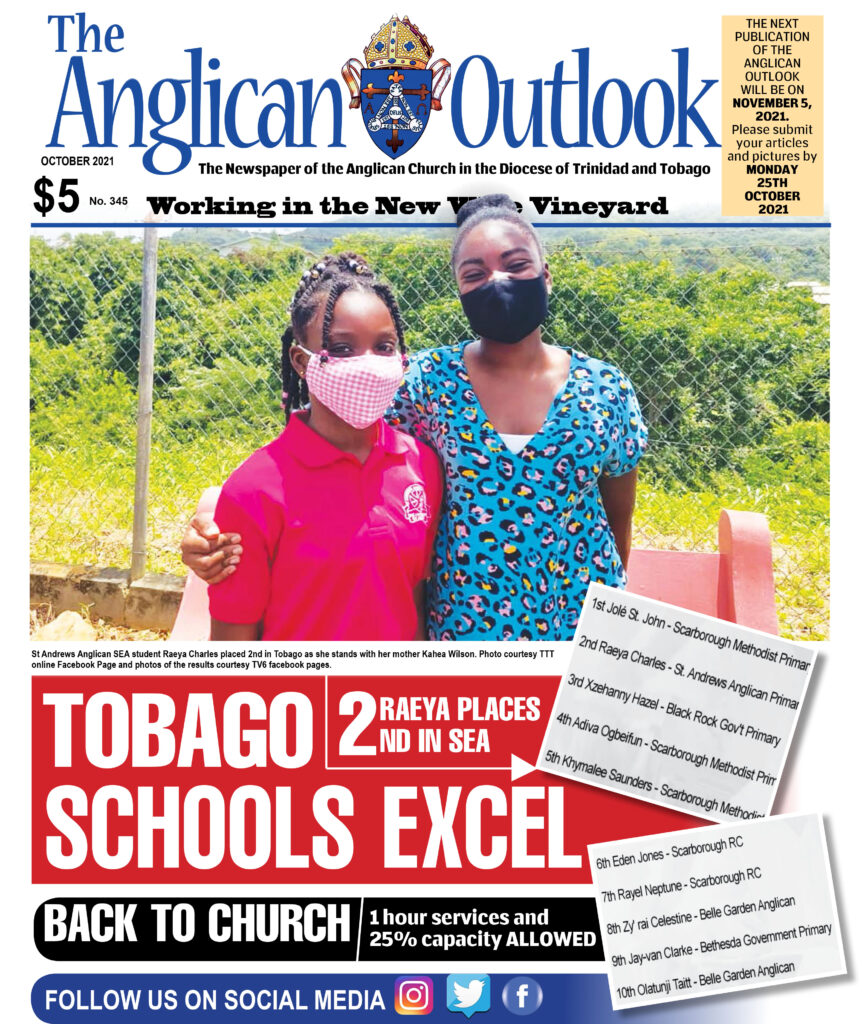 Bishop's Letter: Let's Get Back to How It Used to Be
Webinar on Trade Unionist Joe Young Today
Bringing Health Awareness: 'What Does Healthy Masculinity Look Like?'
Remembering Eloise
Deacon Deane Husbands: Devaluation Dilemma (Part 2)
Carl Harding: Far Too Many Disruptions
Michele Clavery: When I say 'yes' but live 'not yet'
Omar Holder: Are you really SAVING in that Account?
S.O.U.L.: Reflecting on the Word of God
Aiyegoro Ome: Beyond the Built Heritage
Highlights from the Virtual Bible Convention
Joint Vaccination Message for the Province
Provincial Youth Weekend
Church of Ceylon calls for Urgent Action from UN Human Rights Council
Churches Asset Based Transformation
Caring for Self in the Face of Alzheimer's Disease
Where Two or More Are Vaccinated: Advice for Churches in 2021
Clark & Battoo Funeral Home marks another milestone
Children's Corner
Sunday Scriptures
& More!
Subscribe